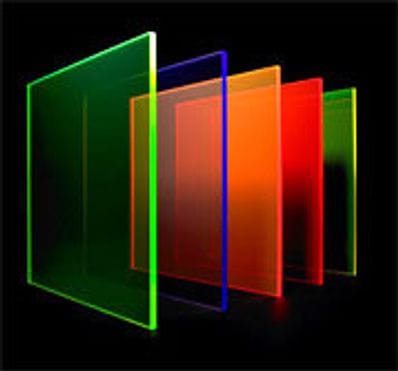 Acrylic Cast Transparent Colour Sheet
Acrylic sheets are widely used highly versatile plastics. Acrylic can be used in many cases because of its outstanding weatherability, long lifespan, excellent clarity and can be recycled easily.
Key Feature
10 times the impact resistance of standard glass
Easily fabricated, cut, drilled, and polished
Excellent optical properties
Fully recyclable
Lightweight material
Outstanding UV resistance
Temperature range: Up to +75ºC, +90ºC short term
Very good resistance to weak acids and alkalis
Product images are for illustrative purposes only
Shipping Metho for 1220 x 2440m please choose Full sheet 1220 x 2440mm delivery Option
Acrylic Transparent Colour Sheet
Colour
Red Tint
Amber Tint
Yellow Tint
Green Tint
Blue Tint
Size
210 x 297mm A4
420 x 297mm A3
300 x 600mm
610 x 610mm
1220 x 610mm
Thickness 3mm
Finish High-gloss
UV Absorbent Yes
Opacity Transparent
Acrylic CAST Sheet Application
The acrylic CAST Sheet can be cut by jigsaw,power saw,panel saw,band saw,angle grinder and acrylic cutter and can be drilled,glued,routed and laser cut.


Global 372 Acrylic Pty Ltd
4/284 Musgrave Road
Coopers Plains
Queensland Australia 4108