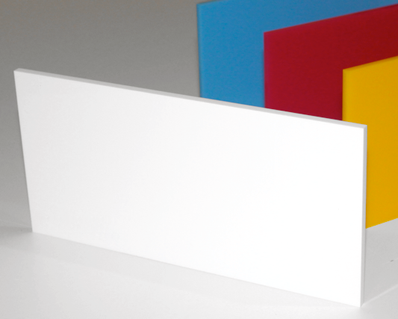 Acrylic Cast Solid White Sheet
Acrylic sheet offers excellent optical characteristics, thickness tolerances, light stability, and low internal stress levels for consistent performance
Cell Cast Acrylic Sheets have exceptionally high quality with excellent technical properties and high strength. Easy to handle, machine and fabricate.


Product images are for illustrative purposes only
Shipping Method for 1220 x 2440mm please choose Full sheet delivery Option

Acrylic is a versatile material which can be bent, drilled, shaped, routered, laser cut, moulded, and formed to many shapes and sizes.
Stronger than glass and less than half of the weight
Good chemical resistance
Excellent thermal insulation
Easily fabricated, thermoformed, polished or machined
Excellent optical clarity
High surface hardness
Excellent light transmission
Weather resistant
Chemical resistant to common acids, alkalis, oils, salt sprays, petroleum oils and greases
Colour Solid White
Thickness 2mm 3mm 4.5mm 6mm 10mm
Surface finish Gloss
Opacity Opaque
Size
A4 210 x 297mm
A3 420 X 297mm
300 x 300mm
300 x 600mm
610 x 610mm
1220 x 610mm
1220x 2440mm

Application
Signs
Model making
Splash backs
Point of sale
Retail Displays
Digital Print
Jewellery Making
Arts and Crafts
Electrical Insulation


Global 372 Acrylic Pty Ltd
4/284 Musgrave Road
Coopers Plains
Queensland Australia 4108