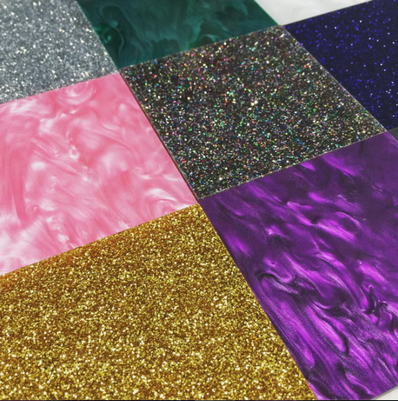 Coloured Cast Pearlescent Acrylic Sheet
Pearlescent acrylic series adds a touch of elegance for designers seeking sophistication and upscale appeal for their applications
The richness and dimension of these materials is achieved through a unique blend of pearlescent pigments and casting process.
Colour
Pearl
Steel
Rose
Plum
Gold
Marin
Silver
Teal
Powder
Ocean
Ivory
Tiger Eye
Finish Gloss
Thickness 3mm
Size 300 x 600mm
MADE IN U.S.A
Product images are for illustrative purposes only
Key Feature
Perlescent acrylic sheet can be cut, drilled, routed, laser cut, glued, formed, hot stamped, and silk screened like any other standard acrylic sheet.
Application
Point of Sales Displays
Store Fixtures
Lighting
Signs
Novelties
Furniture
Jewerley etc.
Pearlescent acrylic sheets have the same physical properties as standard cell cast acrylic sheets.
Colour Guarantees
While every effort is made to guarantee a perfect color match every time, variations in pigment, dyes, or monomer may cause minor color variations in the finished sheet products of each subsequent production run.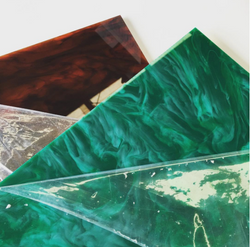 Coloured Cast Marble and Granite Acrylic Sheet
View More


Global 372 Acrylic Pty Ltd
4/284 Musgrave Road
Coopers Plains
Queensland Australia 4108