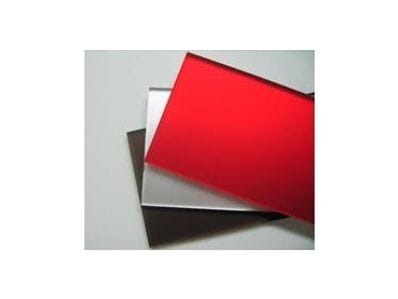 EuroMir Acrylic Red Satin Mirror Sheet 2030 x 1525 x 3mm
EuroMir is a high quality, European grade acrylic mirror. It is available in a range of colours, in both gloss and satin finishes, and comes with a tough durable back coating.
Availability:
Standard normal sizes: 1525 x 2030mm
Standard colours: Silver, Gold, Bronze, Grey, Anthracite, Red, Purple,Orange, Green, Pink Rose, Yellow, Sky Blue, Blue, Night Blue, Amber,
Standard thickness: 3 mm
Advantages
Lightweight;
Break resistance : can be 10 times more break resistant anhdas 17 times greater impact resistance than glass of equal thickness;
Cold formable: simple curves of not less than 1.150 mm radius for a thickness of 3 mm
Easily fabricated: scribe and breakc,ut with power saw using veneer type blades, and drill with soft metal bits or special bits. Mirrored acrylic can be cold bent for curved shapes or strip heated for a sharp bend;
Surface decoration: painting, stencilling, appliqués, engraving, hot stamping;
Cleaning: EUROMIR Mirror should be cleaned by applying a suitable acrylic polish (i.e. Plexus) to the front surface of the mirror and wiping with a soft clean, grit free cloth
Product images are for illustrative purposes only
Shipping Method: Full sheet delivery Option
EuroMir® Acrylic Mirror features one of the industries toughest back coatings. As a result the reflective qualities of EuroMir® are second to none. The toughness of the coating offers practical advantages during fabrication as it resists abrasion whilst being handled. EuroMir® is lightweight and possesses excellent shatter resistant qualities, making it a safer alternative to glass. If broken it will not shard, making it ideal for use in areas of high vandalism or where children may be present.
Texture: Matt Finish
This durable acrylic mirror is ideal for store design and fit outs, visual merchandising, slat walls, point-of-purchase displays, decorative walls and panels in venues such as night clubs and casinos, children's toys, cosmetic displays and for applications in the food service industry or areas where safety is of prime concern.