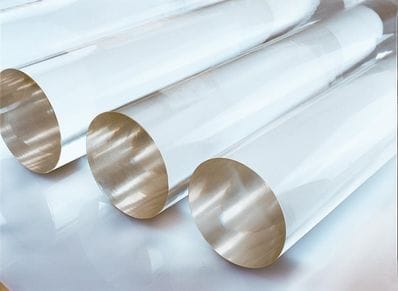 Acrylic Extruded Clear Rod Dia. 30 to 100mm
Extruded acrylic round rods are available up to 100mm, and are supplied with a highly polished and brilliant surface.
Acrylic rod and tube provide good optical clarity, excellent UV properties, high impact resistance, and superb weathering ability. Rods are available in a variety of custom and standard thicknesses and sizes.
Surface Finish Gloss Finish
Product dimension is displayed as the following:
OD = outside diameter, Length
Cut-to-size is available when request, additional charge may apply
2 Metres rods, please choose full size/ 2m shipping option
Product images are for illustrative purposes only
Applications
Aquariums Displays
Fountains Furniture
Optical lenses
Port hole windows
Sight glass
Scientific applications Vacuum chambers
Bio-safety chambers
Tolerances of Acrylic Rod - Extruded
Diameter (mm) Tolerance
3-90 +/- 0.5(mm)
Edge Finishes Saw cut
Fabrication Options Available (Additional Charge)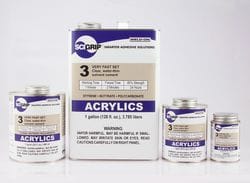 SCIGRIP Weld-On 3 Acrylic Adhesive
View More


Global 372 Acrylic Pty Ltd
4/284 Musgrave Road
Coopers Plains
Queensland Australia 4108