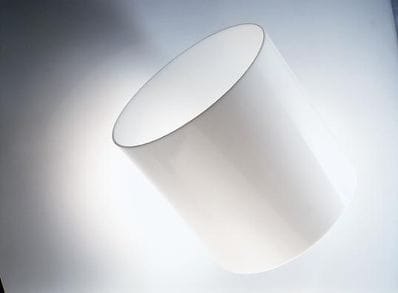 Acrylic Cast Opal White Tube Dia. 350 to 450mm
Cast clear acrylic tube is cast in a mould and therefore has excellent clarity. It is made from a superior grade of acrylic resin that is uv stable and can be used externally.
Cast Acrylic Tube
Manufactured by casting the acrylic into the required tube size - this is called Cast Acrylic Tube and gives the best optical finish available. Additionally, cast acrylic tube offers a range of large outside diameters up to 500mm.
Different sizes of Cast acrylic tubes are suitable for both technical and decorative applications :
Highly polished
Manufactured to exact specifications to ensure exceptional quality
Display quality
Please contact us for shipping options
Application of Cast Acrylic Tubes
Lighting
Point of Sale Displays
Laboratory Ware
Confectionery Displays
Water Columns and Features
Furniture
Restaurant and Hotel section dividers
Club decorations
Aquariums
Minimum purchase quantity is 2 metres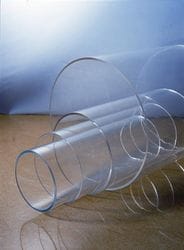 Acrylic Cast Clear Tube OD Dia.300 to 1200mm
View More


Global 372 Acrylic Pty Ltd
4/284 Musgrave Road
Coopers Plains
Queensland Australia 4108